Lady gaga song lyrics bad romance
Bad Romance - Lady Gaga

Oh-oh-oh-oh-oooh
Oh-oh-oh-oh-oooh, oh-oh-oh
Caught in a bad romance
Oh-oh-oh-oh-oooh
Oh-oh-oh-oh-oooh, oh-oh-oh
Caught in a bad romance
Rah, rah-ah-ah-ah
Roma, roma-ma
Gaga, ooh-la-la
Want your bad romance
Rah, rah-ah-ah-ah
Roma, roma-ma
Gaga, ooh-la-la
Want your bad romance
I want your ugly, I want your disease
I want your everything as long as it's free
I want your love, love, love, love
I want your love
I want your drama, the touch of your hand
I want your leather-studded kiss in the sand
I want your love, love, love, love
I want your love (love, love, love, I want your love)
You know that I want you
And you know that I need you
I want it bad, your bad romance
I want your love, and I want your revenge
You and me could write a bad romance
I want your love and all your lover's revenge
You and me could write a bad romance
Oh-oh-oh-oh-oooh
Oh-oh-oh-oh-oooh, oh-oh-oh
Caught in a bad romance
Oh-oh-oh-oh-oooh
Oh-oh-oh-oh-oooh, oh-oh-oh
Caught in a bad romance
Rah, rah-ah-ah-ah
Roma, roma-ma
Gaga, ooh-la-la
Want your bad romance
I want your horror, I want your design
'Cause you're a criminal as long as you're mine
I want your love, love, love, love
I want your love
I want your psycho, your vertigo shtick
Want you in my rear window, baby, you're sick
I want your love, love, love, love
I want your love (love, love, love, I want your love)
You know that I want you
And you know that I need you ('cause I'm a free bitch, baby)
I want it bad, your bad romance
I want your love, and I want your revenge
You and me could write a bad romance
I want your love and all your lover's revenge
You and me could write a bad romance
Oh-oh-oh-oh-oooh
Oh-oh-oh-oh-oooh, oh-oh-oh
Caught in a bad romance
Oh-oh-oh-oh-oooh
Oh-oh-oh-oh-oooh, oh-oh-oh
Caught in a bad romance
Rah, rah-ah-ah-ah
Roma, roma-ma
Gaga, ooh-la-la
Want your bad romance
Rah, rah-ah-ah-ah
Roma, roma-ma
Gaga, ooh-la-la
Want your bad romance
Walk, walk, fashion baby
Work it, move that bitch crazy
Walk, walk, fashion baby
Work it, move that bitch crazy
Walk, walk, fashion baby
Work it, move that bitch crazy
Walk, walk, passion baby
Work it, I'm a free bitch, baby
I want your love, and I want your revenge
I want your love, I don't wanna be friends
J'veux ton amour, et je veux ta revanche
J'veux ton amour, I don't wanna be friends
No, I don't wanna be friends (caught in a bad romance)
I don't wanna be friends, want your bad romance
Caught in a bad romance
Want your bad romance
I want your love, and I want your revenge
You and me could write a bad romance
I want your love and all your lover's revenge
You and me could write a bad romance
Oh-oh-oh-oh-oooh
Oh-oh-oh-oh-oooh, oh-oh-oh
Want your bad romance
Caught in a bad romance
Want your bad romance (oh-oh-oh-oh-oooh…)
Want your bad romance
Caught in a bad romance
Rah, rah-ah-ah-ah
Roma, roma-ma
Gaga, ooh-la-la
Want your bad romance

lady gaga song lyrics bad romance
ShieldSquare Captcha
...but your activity and behavior on this site made us think that you are a bot.
Note: A number of things could be going on here.
If you are attempting to access this site using an anonymous Private/Proxy network, please disable that and try accessing site again. Due to previously detected malicious behavior which originated from the network you're using, please request unblock to site.
Lady Gaga - Bad Romance Lyrics Meaning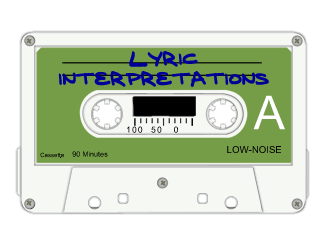 anonymous
click a star to vote
Aug 26th, 2011 8:56pm report
Her song is ACTUALLY about the music industry. How she wants to have a relationship and be in love with the music industry but its a terrible discriminating industry that will most likely cause pain a won't accept her.
"lovers revenge..." Other musicians who are in the music video that will want revenge on her when she beats them to the top.
"I want your drama, I want your disease..." She wants the fighting an drama inside the music industry. She craves being famous, hence why she calls herself the Fame Monster.
"I want your psycho, your vertical stick....want you in my rear window..." References to Alfred Hitchcock's horror movies. The point of a horror movie is to change the way you view something or go about your life. The music industry changes its people that are apart of it, and the people who are listening to it.
As someone else said earlier on this feed, Gaga would not make a song so typical as to a boy and a girl who want to be in love. All of her songs have deep meanings and symbols. Notice how she covers her eye in almost every music video/appearance? Such as representing the illuminati? ELITE SOCIETY just like the music industry? And Ra is the name for the "All seeing sun God"
Think about it and you'll see it's true
Did you like the video? Like or tell your friends!