Celebrities quit smoking
Celebrities Who Succeeded to Quit Smoking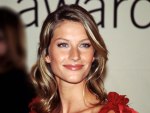 Celebrities definitely have no difficulty encouraging any of their habits irrespective of how unhealthy or expensive those habits could be. Most of them have never fallen under the nicotine spell, others even do not try to resist it. However let's find out the names of those celebrities who succeeded to quit smoking.
Handsome Brad Pitt and beautiful Gisele Bundchen are just two of them, so continue reading and you will find more about celebrities who quit smoking and tips they used to cope with this negative habit. 
Gisele Bundchen 
Weight-gain is a very possible thing once you quit smoking and it is one of the most spread reasons many people hesitate to give up this bad habit. If we, regular people are so worried of what the absence of nicotine could do to our bodies, just imagine how stunning supermodel Gisele must have suffered when she gained 15 pounds! A woman whose profession depends on her look has really succeeded to quit smoking and also realized to lose all that weight.
Brad Pitt 
Cigarettes and muscles don't come together so Brad had to quit smoking in order demonstrate us that Achilles we have desired while watching Troy. His smoking habit, proved to be a challenging one to crack so he began to smoke after the filming was over. Angelina Jolie supported him in this difficult period and now Brad is a non-smoker!
Pink 
Pink was a smoker, however when she decided to quit, she didn't need any hypnosis, gums or pills. She just used the traditional way – cold turkey!  If you are a Pink admirer you possibly know that she began smoking at the age of 9 and, just imagine how difficult it was for her to stop this addiction.
Matt Damon 
This Hollywood star smoked for around 20 years before he ultimately decided to kick so it proves that even chain smokers can cope with their nicotine addiction. Probably you could wonder what inspired Mat to make such a serious and life-changing decision. He just saw a video of himself smoking and realized how nasty it actually is and determined to choose hypnosis to help him become a celebrity who quit smoking!
Drew Barrymore 
Drew often called herself a "smokeaholic" but, fortunately, she is not that person anymore.  She managed to deal with her drug and alcohol related problems. Hypnosis helped her as well as it did for Matt Damon too.
So, these are just the only celebrities who quit smoking and who decided to have a better and healthier life. Share if you know some other ex-celebrity smokers.
Advertisements
celebrities quit smoking
10 Bollywood Celebrities Who Have Successfully Quit Smoking
While many cringe at the detailed ad that graces us before every movie that we catch at the theatre, which talks about the ill-effects of tobacco and cigarette smoking—many others laugh at it, and these are predominantly smokers who feel less guilty by turning a deaf ear.
It's a habit that is definitely hard to quit if you're addicted, and majority of the smoking population will tell you that they know about the repercussions, and they're trying to quit.
While a lot of patience and sheer determination are pivotal for starters, sometimes inspiration helps too. Here's a look at some chain-smoking celebs, who kicked the butt—successfully!
1. Saif Ali Khan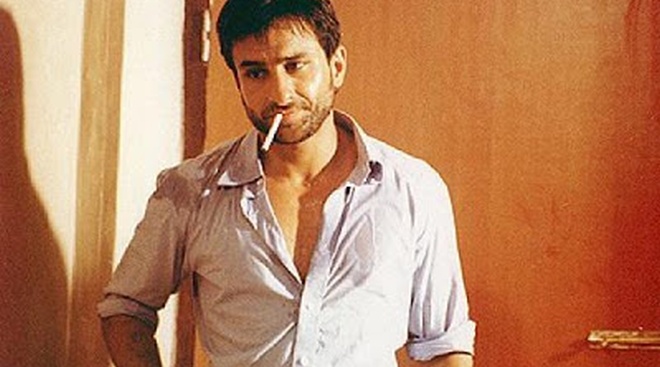 A perpetual smoker, Saif wouldn't have even dreamt of giving up on this habit, had it not been for a heart-attack. The incident changed his life, and not only has he quit for good, but also abstains from consuming alcohol!
2. Konkona Sen Sharma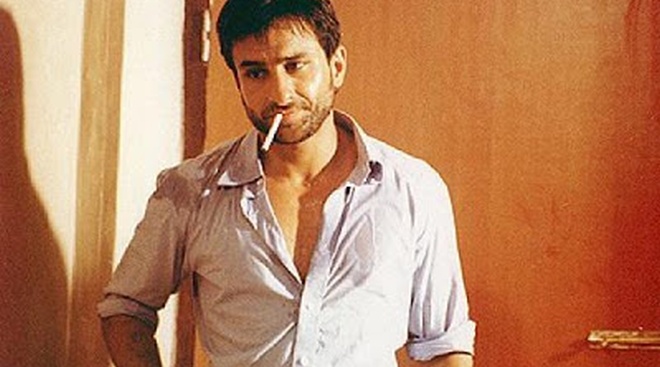 Motherhood changes one's lifestyle completely—and Konkona Sen Sharma is living proof of it. Addicted to smoking all her life, she ditched it when she became pregnant with her son. She was quoted saying, "The pregnancy meant a complete change in lifestyle. I used to be a smoker, overnight I couldn't smoke or drink at all."
3. Salman Khan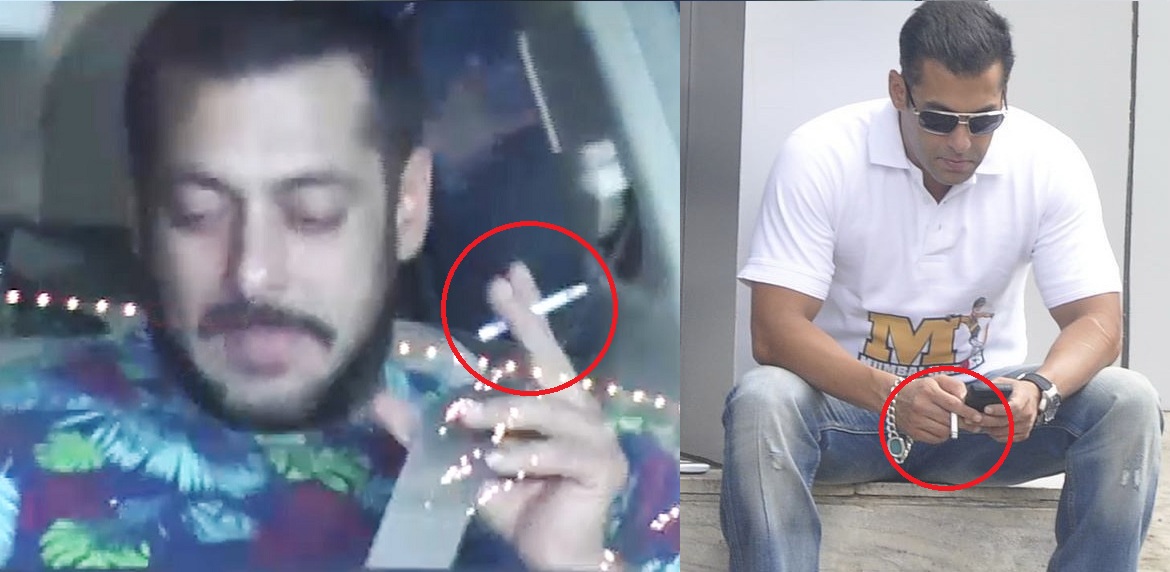 Just like Saif, Salman too learnt his lesson the hard way. But fortunately, when it was still not too late. A nerve ailment made him kick the butt for good, and he has been on the road to good health ever since.
4. Aamir Khan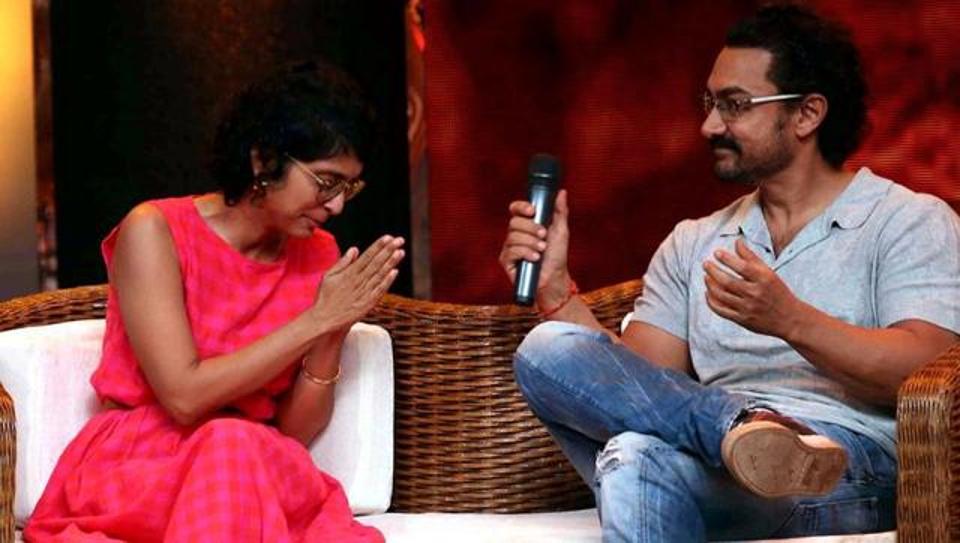 Parents can do anything for children, and celebs are no different. Coaxing, nagging, pleading—Aamir's children from his first wife did everything they could to make their Dad give up the disgusting habit. He significantly reduced his intake on their request, and eventually gave up smoking when his third child, Azaad was born.
5. Ajay Devgn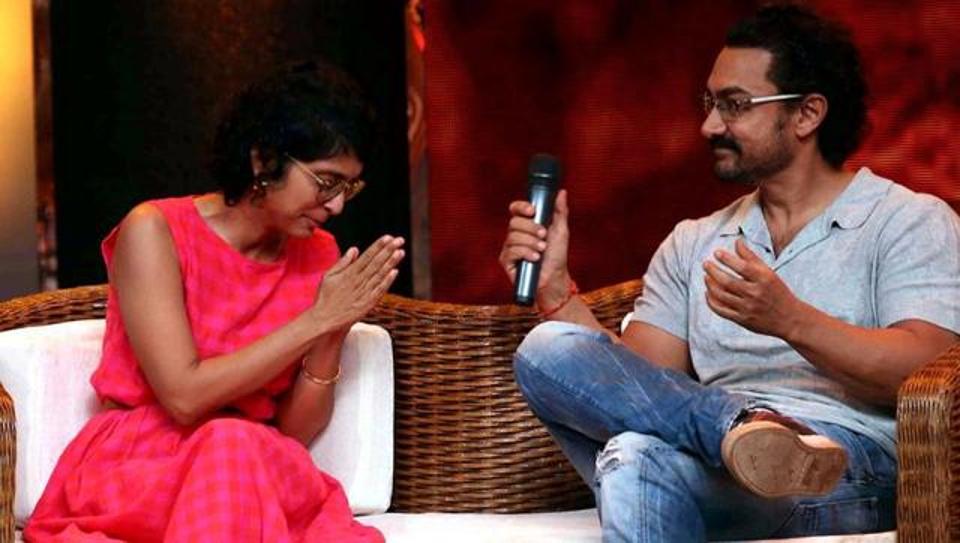 Nothing can prevail against the will of family, and it's true. When Kajol's father suffered a heart-attack, she was extremely worried about the consequences of smoking, and how it was literally death looming in the air. She successfully made her husband, Ajay Devgn get past his addiction, and quit smoking for good.
6. Hrithik Roshan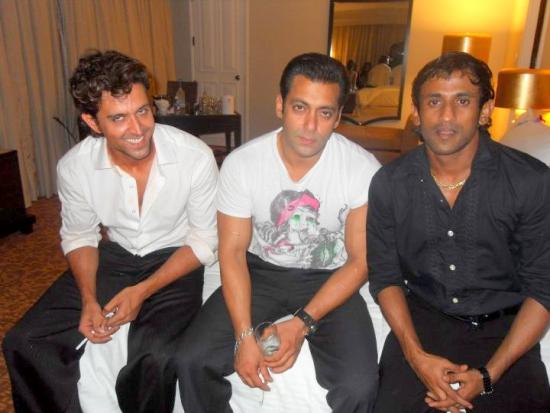 Hrithik unsuccessfully tried many a time to give up smoking, from talking to people to google-ing endlessly. Good fortune hit him finally, when he encountered a book, 'Easy Way To Stop Smoking' by Alan Carr. That was the day he smoked his last cigarette.
7. Arjun Rampal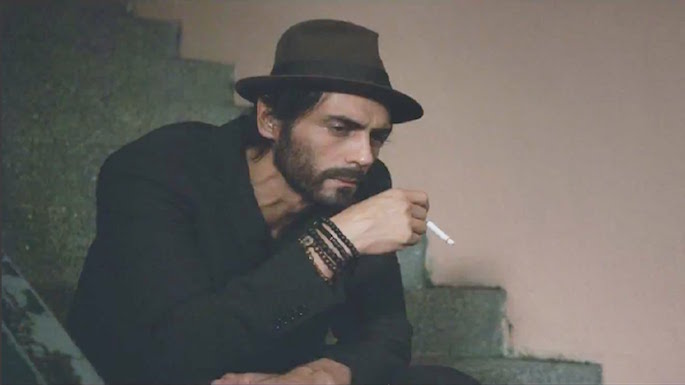 Not only did he kick the butt himself, Hrithik even lent his saviour book to Arjun Rampal to help him give up smoking. Arjun, along with his wife Meher, wanted to quit their hazardous addiction for the sake of their family, and came out successful with flying colours.
8. Ranbir Kapoor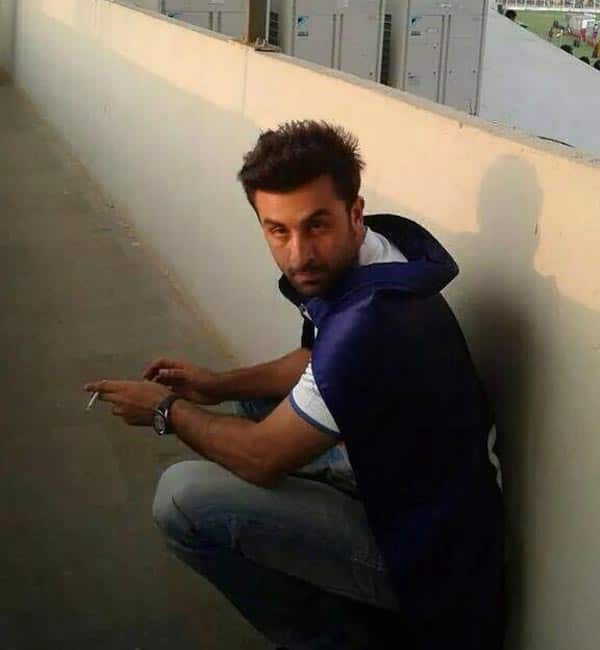 Ranbir Kapoor had always been addicted to the poisonous habit of smoking, and would often take a break in between shoots to light up. A friendly albeit life-altering bet with his Barfi! director, Anurag Basu in which he had to resist smoking, made him eventually quit it altogether. His health enthusiast mother also encouraged him to refrain from the habit, and for the sake of his health—he managed to quit.
9. Vivek Oberoi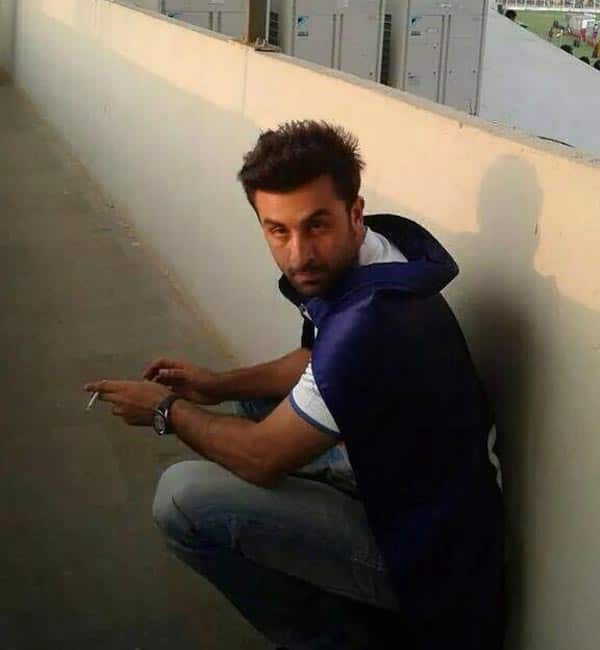 One visit to a cancer hospital, and his life transformed. Vivek Oberoi, not only quit smoking himself, but also became the ambassador for WHO's anti-smoking movement. Not just that, he refuses to even be a passive smoker, and doesn't let people smoke on the sets! Now, that's quite a transformation!
10. Fardeen Khan
His father's death on account of heavy smoking, changed his perspective for life. A chain-smoker lifelong, Fardeen Khan decided to opt for life over a puff of smoke, and now pursues a healthy lifestyle.
Six Celebrities Who Might Just Persuade You To Quit Smoking | Quit Genius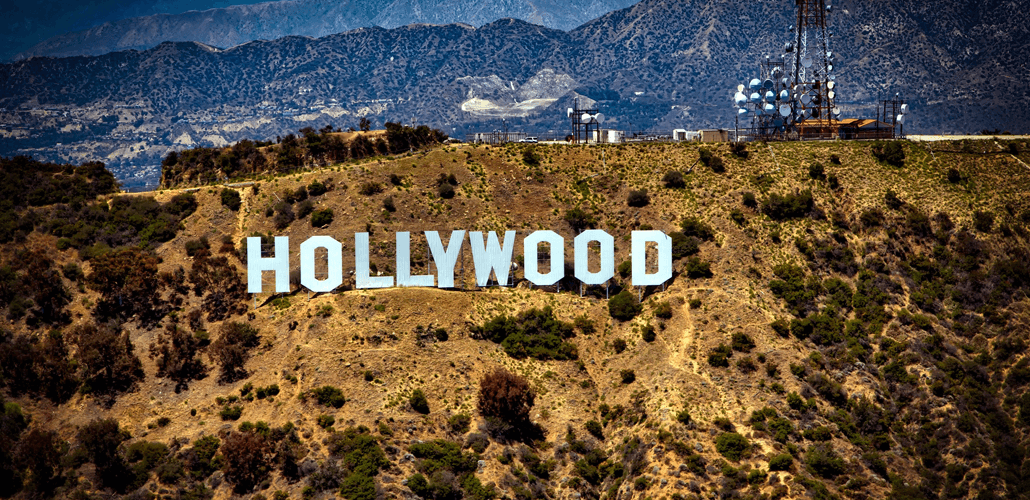 Celebrities. The larger than life personalities who we think we know, want to know, and want to get to know. We share their pain, rejoice in their accomplishments, and (viciously) defend their honour if naysayers have a crummy word to say against our idols (we've learnt the hard way not to mess with the Beyhive).
We also take solace in their mistakes, knowing it brings them a smidge closer to resembling us mere mortals, who might be battling similar demons. "If they can do it, so can I!", we'll say, inspired by their stories of willpower, resilience and determination. The power of celebrity is loud; and their influence even louder. So when it comes to quitting smoking, who better to motivate you than these famous people who've struggled, battled and overcome the addiction themselves. Cue lighter lights…
Celebrities Who Quit Smoking - MyFinalSmoke.com
Most of the public has a fascination with what celebrities do, where they go, how they dress, who they are dating and even what they "tweet" about on Twitter. It is terrific when the celebrities use their star power to show the way to something that improves health.
One of the greatest things any person who is a smoker can do to improve their health and extend their life is to stop smoking. Everyone who has faced this challenge knows that it is not easy. Relapses are common. A 2013 Gallup poll, asked smokers how many times they seriously had tried to quit smoking. The answers show that multiple attempts are usually necessary, with 40% saying they tried once or twice, 41% said they tried three to ten times, and 4% said they tried more than ten times. It is the same with celebrities who quit smoking.
Imagine President Obama having to sneak outside to the Rose Garden to have a smoke, because smoking is not allowed in the White House. How embarrassing is that! Moreover, he had to take along his secret service and have them stay outside with him in the cold, just to get a nicotine fix. If the President who is under more pressure than most of us can stop smoking then so can everyone else. Wouldn't it be terrific if America became the first smoke-free country in the world? That would really be impressive. When thinking about quitting smoking, just remember President Obama's campaign slogan, "Yes we can."
President Obama *
The president said publicly, he was afraid of his wife who demanded he quit, so her urging and constant nagging helped him.
quit method: nicotine patches and nicotine gum.
Celebrities Who Quit *
The goals of this article are to find the celebrities who quit smoking by gathering information from these websites: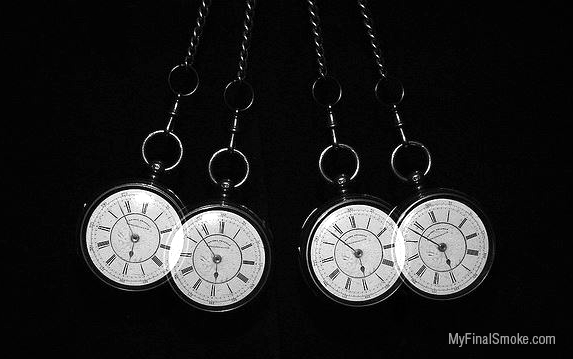 Hypnosis is very popular among the stars that want to quit. Many have used the technique of the Kerry Gaynor method or Paul McKenna. Others have gone to Yefim "The Mad Russian" Shubentsov for hypnosis that he calls bioenergetics. Some found great success using the Allen Carr's method from the book "The Easy Way to Stop Smoking."
Most of the stars had to try quitting smoking numerous times before they had success. Some of the women got pregnant and some of the men quit for their kids. Many smoked for decades and felt they were hopelessly addicted, yet they quit. Some became so fed up with smoking they quit cold turkey.
Barring any unknown relapses, here are the celebrities that stopped smoking. This should encourage everyone else to achieve the same success.
Cameron Diaz *
She was the star in the hilarious comedy film, "There's Something About Mary."
quit method: feeling guilty.
Jon Stewart *
He is the host of the "John Stewart Show."
quit method: chewing gum.
Gisele Bundchen *
Being a supermodel and a smoker, just do not go together well with being pregnant. She quit smoking, gained some extra weight, and was happy about it.
quit method: got pregnant.
Catherine Zeta Jones *
She is a famous actor and wife of Michael Douglas.
quit method: used e-cigarettes.
Michael Douglas *
He is a superb actor and husband to Catherine Zeta Jones. Getting cancer was what it took for him to quit.
quit method: got throat cancer.
Aaron Eckhart *
He was a star in "Olympus Has Fallen" and "The Dark Knight."
quit method: hypnosis with the Kerry Gaynor method.
Jennifer Aniston *
She is best known for her role on the television show "Friends." She wanted to clean her body of toxins and also quit caffeine at the same time.
quit method: full body detox and yoga.
Gwyneth Paltrow *
She starred in all three of the "Iron Man" films.
quit method: got pregnant, cold turkey, exercise, and healthy snacks.
Ben Affleck *
He starred in the compelling film "Argo." He quit along with his best friend Matt Damon.
quit method: hypnosis.
Ewan McGregor *
He appeared in three of the "Star Wars" movies and starred in "Trainspotting."
quit method: hypnosis.
Charlize Theron *
She gave an excellent performance in "Mad Max: Fury Road."
quit method: She first tried hypnosis and yoga. She continues to fight relapses. latest quit method: hypnosis with the Kerry Gaynor Method.
Ashton Kutcher *
He has done so many movies like "Dude, Where's My Car" and "The Butterfly Effect" as well as popular television programs like "That '70s Show" and "Two and a Half Men." He quit for his wife Demi Moore.
quit method: Allen Carr's method from the book "The Easy Way to Stop Smoking."
Sir Anthony Hopkins *
He is one of the nicest actors in Hollywood. He played some of the most evil characters like Dr. Hannibal Lecter in "Hannibal" and "The Silence of the Lambs."
quit method: Allen Carr's method from the book "The Easy Way to Stop Smoking."
Kristen Stewart *
She is one of the stars in the extremely popular "Twilight" series.
quit method: gave up cigarettes for boyfriend Robert Pattinson.
Jon Hamm *
He is long time non-smoker. He uses herbal cigarettes for his role on "Mad Men," where his character is a chain-smoking advertising executive managing cigarette-advertising campaigns. How ironic.
quit method: cold turkey at age 24.
Katherine Heigl *
She starred in the television series "Grey's Anatomy."
quit method: became pregnant, used e-cigarettes to reduce nicotine addiction.
Matt Damon *
He was the star of "The Bourne Identity" and played opposite the late Robin Williams in "Good Will Hunting." He quit smoking along with his best friend Ben Affleck.
quit method: hypnosis.
Elizabeth Hurley *
She played a hilarious role in "Austin Powers: International Man of Mystery."
quit method: sucked on a pacifier.
Courteney Cox Arquette *
She is probably best known for her role on the television series "Friends." She quit at the same time with her husband by using bioenergetics offered by Yefim "The Mad Russian" Shubentsov.
quit method: hypnosis.
David Arquette *
He is known for his role in "Entourage" and the film "Orion." He quit with his wife using bioenergetics by Yefim "The Mad Russian" Shubentsov.
quit method: hypnosis.
Drew Barrymore *
She started her acting career when she was six years-old with "E.T. the Extra-Terrestrial" and was more recently the producer of "Donnie Darko." She is another one who benefited from bioenergetics by Yefim "The Mad Russian" Shubentsov.
quit method: hypnosis.

Vince Vaughn *
He originally started smoking for a movie role, and then realized later that he was up to two packs a day.
quit method: cold turkey.
Ellen Degeneres *
She is host of the popular "Ellen Degeneres" daytime talk show.
quit method: tried cold turkey and failed, then succeeded with hypnosis with Paul McKenna who was a guest on her show.
Mel Gibson *
He was the star in "Max Mad" and "Braveheart" and the director of "The Passion of the Christ."
quit method: cold turkey for the health of his children to avoid harming them with second hand smoke.
Christy Turlington Burns *
She directed "About Face: Supermodels Then and Now." She is married to Edward Burns. Like the experience of many, she tried to quit multiple times until she finally succeeded when the doctor told her she had the beginnings of emphysema.
quit method: acupuncture, nicotine patches, hypnosis, and finally cold turkey.
Whoopi Goldberg *
She is both a fantastic comedic and a serious actor. She starred in "Sister Act" and "The Color of Purple." She also appears on the television program "The View."
quit method: used prescription drug Zyban and asked for moral support from her Twitter followers.
Jack Black *
He starred in "School of Rock." He quit using drugs as well. His motivation came from becoming a father.
quit method: drank green tea.
Kelly Ripa *
She has done tons of television performances and starred with Steve Martin in the film "Cheaper by the Dozen."
quit method: substituted exercise for smoking.
Ashley Greene *
She starred in the "Twilight" film series. She stopped smoking because she wanted to be a better role model for her fans.
quit method: buddy method with "Twilight" co-star Niki Reed.
Niki Reed *
She starred in the "Twilight" film series.
quit method: stopped smoking with "Twilight" co-star Ashley Greene to show solidarity.
Joanne Woodward *
One of her best performances was when she starred with Paul Newman in "The Long Hot Summer" in 1958.
quit method: She stopped smoking in celebration of her 60th birthday. She is now 85.
Charlotte Church *
Her album "Voice of an Angel in Concert" is beautiful.
quit method:  valued her singing voice more than cigarettes.
Anthony Bourdain *
This famous chef also had to quit heroin.
quit method: was afraid of heights and had to go outside on the 11th floor balcony to smoke.
Katie Cassidy *
She is an actor and the daughter of pop star David Cassidy.
quit method: hypnosis with the Kerry Gaynor Method.
Paul Rudd *
He recently starred in "The Ant Man."
quit method: hypnosis with the Kerry Gaynor Method.
Rashida Jones *
She had a role in the film "Parks and Recreation."
quit method: hypnosis with the Kerry Gaynor Method.
Lynn Collins *
She starred in the film "John Carter."
quit method: hypnosis with the Kerry Gaynor Method.
Debra Messing *
She played a terrific character in the television series "Will & Grace" and starred in the film "The Starter Wife."
quit method: hypnosis with the Kerry Gaynor Method.
Kate Moss *
She is an amazing supermodel.
quit method: hypnosis.
Kirstie Alley *
She is probably the most famous for her saucy role in the television series "Cheers."
quit method: cold turkey.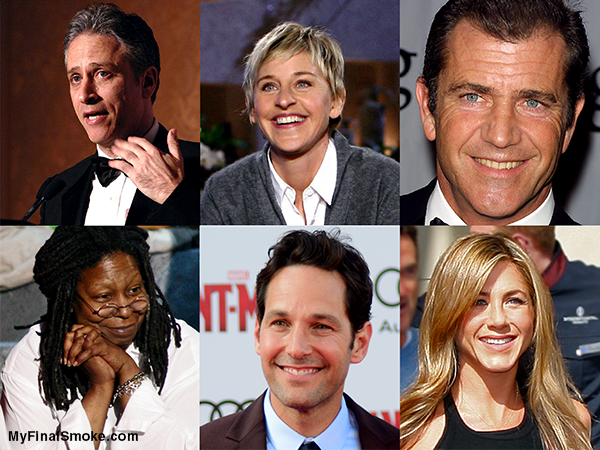 Conclusion *
It is very encouraging to see how many celebrities quit smoking. It is no longer fashionable to be a smoker in Hollywood. Celebrities in UK are encouraging everyone to quit right now in "Stoptober." Pick a favorite celebrity and imagine quitting in solidarity with them. If the celebrities can stop smoking and still be super cool, then so can everyone else.
Comments
Did you like the video? Like or tell your friends!